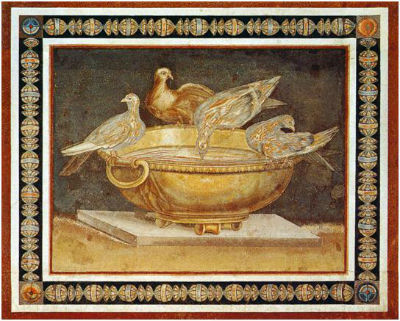 THE EMPIRE OF THREE CONTINENTS
From the autocracy of Octavian Augustus to the reign of Heraclius
From Northern England to the Caucasus and the Red Sea
Lecture series under the direction of historian Marianna Koromila
First Part
From the foundation of Nicopolis in Epirus
to the foundation of Constantinople in Thrace
Six Wednesday afternoon lectures (6.30-9.00)
Beginning on 7 December 2011
Continuing on 14 and 21 December 2011, 11, 18 and 25 January 2012
(Wednesday afternoons, 6.30-9.00)
Six Thursday morning Repeat lectures (11.00-1.30)
Beginning on 8 December 2011
Continuing on 15 and 22 December 2011, 12, 19 and 26 January 2012
(Thursday mornings, 11.00-1.30)

Lecturers: Marianna Koromila (1st, 3 rd, 4th and 5th lecture),
Machi Karaniki (2nd lecture: Rome), and Kostas Karamalis (6th
lecture: The army)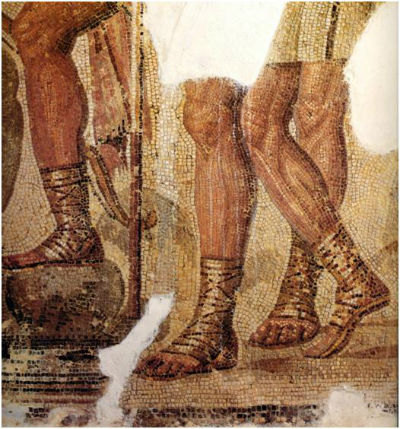 The time has come to return to the birth, formation and development of the imperial regime that was the mother of the Eastern Roman (in other words, Byzantine) Empire. In the process, we will explore the Roman Ecumene which nurtured the cultural values shared to a great extent by the peoples of the Mediterranean, the Balkans, the West and the Near East. And it is not coincidental that this short lecture cycle begins in December (the "tenth month" of the Roman calendar) and continues in January (Janus, Rome's god of transitions), February (Roman month of purification) and March (month of the war god Mars).
In the first lecture we will quickly review the history of the city of Rome and the Roman state until the struggles between rival leaders in the first century BC which culminated at the Battle of Actium between Marcus Antonius and Octavian, soon to become known as Augustus.
In the second lecture, Machi Karaniki will guide us through Rome: from the city's early development to its stature as imperial capital. Monumental topography, institutions and symbols (8th c. BC to 3rd c. AD).
Subjects to be discussed in the following three lectures include:
Octavian and the imperial cult. West and East.
The first successors. The twelve apostles and the first Christian churches.
Soldier emperor Trajan and Hadrian the visionary. Hellenistic megalopolises. Spatial reorganization in the empire. New roads, new cities, new citizens and freedmen. The Jewish diaspora. From the Antonines to the Severans. Rome and Roman institutions. The plebs of the capital. The Rhine-Danube frontier region. Rome on the Euphrates.
The third-century crisis. The age of anarchy and contraction. The reign of Zenobia, the loss of Dacia (Transylvania), the Barbarian invasions, the rise of the Sasanian Persian, the Great Persecution of Christians.
The reorganization of the Roman state by Diocletian and Constantine the Great.
In the sixth lecture, Kostas Karamalis will speak about the Roman army, cavalry and navy.
Special offer: Marianna Koromila's book In the Stadium (in Greek, Agra publications, Athens 2004) explores many of the issues that will be covered also in the lecture series. It can be purchased for the reduced price of 11 Euros by all who register for the lectures.
The First Part will continue with another cycle of six lectures (February-March) covering subjects related to culture, including religious and intellectual movements in the same period between Augustus to Constantine. Speakers: Yiorgos Yiatromanolakis, Kadio Kolymva, Yiota Atzaka, Machi Karaniki and Marianna Koromila. Further details forthcoming.
The Second Part: from the foundation of Constantinople to the loss of Byzantine Egypt (330-641). Beginning in March 2012.