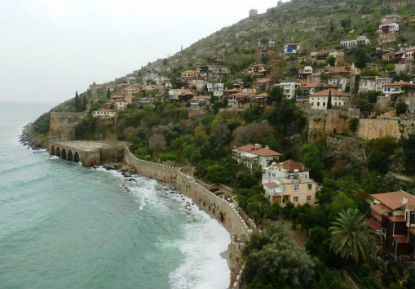 The next years: Panorama on Evridikis Street, 2000-2015
The earthquake in 1999 disrupted our activities and threw our plans to the wind. We were forced to leave the building on A. Soutsou Street which had housed our operations for fifteen years, and to occupy ourselves instead with finding a new home for Panorama and its archive. We found temporary housing in a spacious flat lent us by one of our members. A vast amount of time and effort was spent, but in the end a suitable building was not located. And so, what had begun as short-term hospitality took the form of permanent residence. Panorama is located on the boundary between Kaisariani and Pangrati, areas of Athens just outside the city center, on Evridikis Street.
After the publication of the new and expanded version of The Greeks and the Black Sea (Greek and English editions), we focused our attention on the re-organization, documentation and digitalization of the archive in the belief that the tremendous potential offered by technology can both serve our own goals and also make our work accessible to a much broader public, both Greek and international.
At the same time we continue with a scaled-down educational program with cycles of lectures, educational trips, guided tours and cultural exchanges.