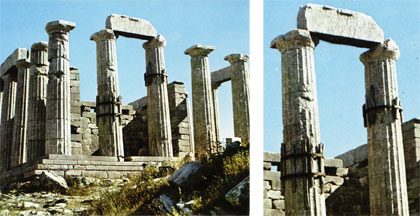 Special Lecture and screening of a short archeological film / documentary
Civil engineer Konstantinos Papadopoulos, coordinator of the Technical Office of the Conservation Committee for the Temple of Apollo Epikourios at Bassae, in the central Peloponnese, will give a presentation of the conservation work at Bassae. The Temple of Apollo at Bassae is one of the best preserved structures from the Classical world. The presentation will be followed by a film directed by Filippos Koutsaftis about the conservation work undertaken at the temple.
Konstantinos Papadopoulos will also meet the Panorama group on site at Bassae during the three-day tour of the southwest Peloponnese.